LIVE: Jesus Christ Superstar @ Arena, Manchester (30/09/2012)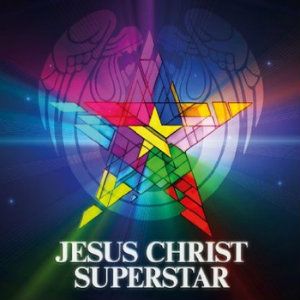 Date: September 30th, 2012
Venue: Arena, Manchester
Website: www.jesuschristsuperstar.com
Facebook: www.facebook.com/jesuschristsuperstar
Twitter: www.twitter.com/jcsthemusical
Rating:


Jesus Christ Superstar is one of Andrew Lloyd Webber' finest plays and I have been an avid fan of it since I was about 9 years old, so for it to be held in an arena with a huge scale production is a big thing for me. Set into today's modern times, this new adaptation of Jesus Christ Superstar is executed flawlessly. Gone are the robes and the Romans, instead, in the wake of all this 99% bullshit, Jesus is the leader of the 'revolution' (or, the 99%), desperate to overthrow the occupation of Rome. The high Jewish priests are the well dressed government and Jesus' fickle followers are the hollow minded morons who want to 'occupy Rome'. Just a side note, I don't think that Christians are hollow minded morons, I am just referring to the rebels in the play.


Tags: Chris Moyles, Jesus Christ Superstar, Melanie C, Tim Minchin
Posted in Live | No Comments »
Sonisphere have just made their first line-up announcement for this year's festival weekend in Knebworth, confirming headline slots from KISS, Queen and Faith No More along with many other acts across the 3-day festival. All currently confirmed bands are detailed below:


Tags: Andrew W.K., Cypress Hill, Evanescence, Faith No More, Fields Of The Nephilim, Flogging Molly, Ghost, Gojira, I Killed The Prom Queen, Incubus, Katatonia, KISS, Lacuna Coil, Marilyn Manson, Mastodon, Queen, Refused, Sonisphere Festival, Switchfoot, The Blackout, The Darkness, Tim Minchin, Within Temptation, Wolfmother
Posted in News | No Comments »
Date: August 27th, 2011
Venue: Bramham Park, Leeds
Website: www.leedsfestival.com
Facebook: www.facebook.com/officialleedsfestival
Twitter: www.twitter.com/leedsfest
Note: As only two members of the site were able to review the festival weekend, we were sadly unable to cover every band performing throughout the festival.
One of the longest running popular music festivals in the UK, the Reading/Leeds Festival weekend is well reknowned and has been hugely popular since its inception. This year, we made an appearance at the Leeds site of the event, and what a (muddy) weekend it was. With the Lock Up Stage turned into a Dance Stage for a day and My Chemical Romance headlining the Main Stage, there's always alternatives to those who are far from fans of the "emo" group.


Tags: 30 Seconds To Mars, Architects, Bring Me The Horizon, Deftones, Don Broco, Leeds Festival, My Chemical Romance, Pulled Apart By Horses, Rise Against, The Blackout, The Offspring, Tim Minchin
Posted in Live, News | No Comments »