June 9th, 2010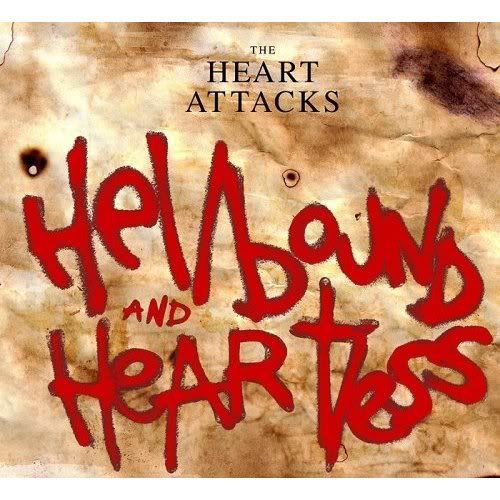 Release Date: October 23rd, 2006
Label: Hellcat Records
Rating: 7/10
Website: None available
MySpace: www.myspace.com/theheartattacks
With a sound combining classic punk bands such as The Sex Pistols with more modern rock bands like The Glitterati, the energetic singles from this record, 'You Oughtta' Know By Now' and 'Travelin' Band', don't seem too different from one another. Neither does the track 'Fast Times Attached', with shouting and squeals throughout, angry lyrics, and raw punk guitars.
'Hellbound And Heartless' is one of the stand-out tracks on the record, with more melodic, slow-paced sing-a-long verses; the "Heartless and hellbound" pre-chorus line and the "Ah-ah ah-ah" chorus will bring a hairbrush moment or two.
Joan Jett's guest appearance on the track 'Tearstained Letters' is one of the few times where there's any recognisable variation, it's not half as raw or punk – a suprise from The Heart Attacks to say the least.
This record tugs at your heartstrings and then smashes you in the face, definately one for fans of punk or high-pitched squeals.
Written by Zach Redrup