SPOTIFY: November 2010 playlist!
The end of the year is drawing very close now, and we've compiled yet another playlist for you for the past month. If you're a Spotify user, then you can listen to our created playlist via the link below to relive many of the album and single releases that have been brought to us throughout November. Some of the artists featured on this month's playlist include Middle Class Rut, Underoath, Cradle Of Filth, Mayday Parade, Foreign Office, My Chemical Romance, The Chariot, A Day To Remember, Deaf Havana and many others!
If you're a Spotify user check it out and let us know what you think of it:
November 2010 playlist


Tags: A Day To Remember, Anberlin, AWOLNATION, Cee Lo Green, Cradle Of Filth, Deaf Havana, Electric Wizard, Escape The Fate, Foreign Office, Kick Up The Fire, Mark Sultan, Mayday Parade, Memphis May Fire, Middle Class Rut, My Chemical Romance, Rocky Loves Emily, Shush, Spotify, The Chariot, The Scene Aesthetic, Underoath
Posted in Media, News | No Comments »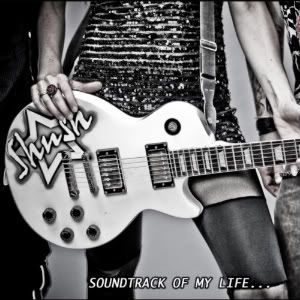 Release Date: November 1st, 2010
Label: Ruby Records
Website: www.shushsound.co.uk
MySpace: www.myspace.com/shushsound
Rating:

Shush is a 4-piece female fronted rock and roll band from London, whose sound is a combination of Green Day, Paramore and even a hint of The Ramones, and they're looking to follow in the footsteps of these bands with their debut album 'The Soundtrack Of My Life', after their 2008 EP. Mixing good old rock and roll riffs with punk grit and dark pop melodies, this debut album is a somewhat intriguing and enjoyable listen.


Tags: Shush
Posted in CDs | No Comments »