SPOTIFY: September 2010 playlist!
Another one of our monthly playlists; if you're a Spotify user you can listen to our created playlist via the link below to relive many of the releases brought to us in September. Some bands included in the playlist include The Wonder Years, Your Demise, Weezer, Conditions, Stone Sour, Martyr Defiled and T. Mills.
If you're a Spotify user check it out and let us know what you think of it:
September 2010 playlist


Tags: Bad Religion, Cartwheels In Confined Spaces, Conditions, Jimmy Eat World, Klaxons, Linkin Park, Martyr Defiled, Oceansize, Of Mice & Men, Scarlett O'Hara, Spotify, Stone Sour, T. Mills, The Sleeping, The Wonder Years, Weezer, You Me At Six, Your Demise
Posted in Media, News | No Comments »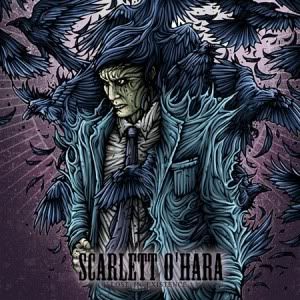 Release Date: September 14th, 2010
Label: Rise Records
Website: None available
MySpace: www.myspace.com/scarlettohara
Rating:


'Generic' is a word that crops up all too often in music reviews lately, and this is because a lot of what's being produced by today's upcoming acts are failing to produce something you can describe as anything other than that. Named after a female character in the novel/film Gone With The Wind, Texas-grown Scarlett O'Hara are yet another mediocre-at-a-push band who've created a debut that is nothing but generic.
Debut albums are almost a make or break thing, and with 'Lost In Existence' the post-hardcore 6-piece definitely fall right into the latter of the two and shouldn't be surprised if soon after they become exactly what their album states in its title. Most of the generic post-hardcore acts today either mix it up a bit too keep a fresh facade, or have some form of gimmick or essence that doesn't make them original but at least strong competitors in the field. Scarlett O'Hara tick none of the above.


Tags: Scarlett O'Hara
Posted in CDs | No Comments »