VIDEO: Nina Nesbitt - Boy
Emerging solo artist Nina Nesbitt has just released a music video for her latest single, 'Boy'. You can watch it through the player embedded below:


Tags: Nina Nesbitt
Posted in Media, News | No Comments »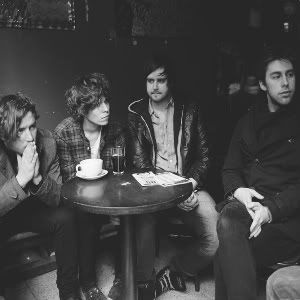 Date: September 17th, 2011
Venue: Sound Control, Manchester
Support: Nina Nesbitt, The Cape Race, Morain
Website: www.pegasusbridge.co.uk
MySpace: www.myspace.com/pegasusbridge
Rating:


Despite only being a short time since their inception in 2009, Manchester's Pegasus Bridge have managed to capture quite a large and dedicated following to their cutesy indie rock style. Of course, nothing lasts forever as the band announced their split a few months ago. However, to give themselves one last send-off and to say farewell to their fans, the band play one final gig at Manchester's Sound Control venue.


Tags: Morain, Nina Nesbitt, Pegasus Bridge, The Cape Race
Posted in Live | No Comments »