June 9th, 2010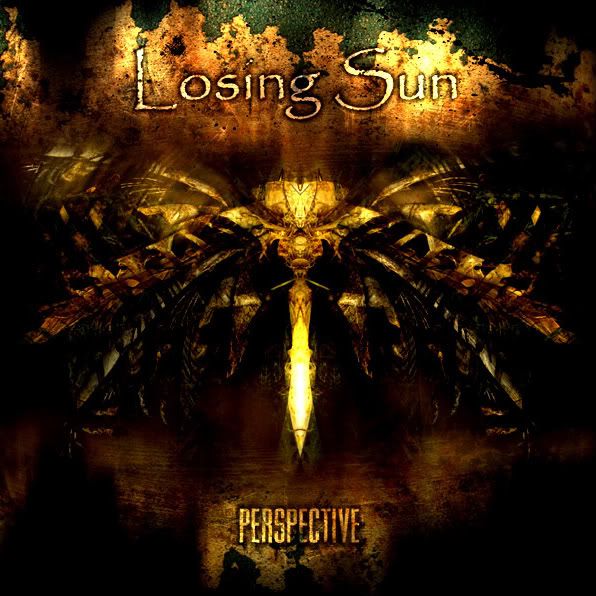 Release Date: October 20th, 2008
Label: GMF Records
Website: www.losingsun.com
MySpace: www.myspace.com/osingsun
Rating:


Metal is a genre that has never really died. It's had its moments where it's phased out slightly, but it has always had an imprint in the alternative music scene, and now with loads of accessible genres branching out from its roots, there's so much bands can do with the attributes within the metal genre. It can be as heavy as an obese man, or as commercial as Disney in some cases. 'Perspective', the debut album by Losing Sun, is one that conforms more towards the second possible scenario stated above, which isn't necessarily a band thing at all, but can they do it well?
First single release 'Memory Run' is a clear sign of the band knowing how to play it safe when they want things to be as radio-friendly as possible in their chosen genre, keeping any heavy metal elements to an absolute minimal. When we come to second album track 'Jigsaw' however, things pick up the pace a little, with the inclusion of harsh screams and powerful vocal work from frontman Ben Honebone, and growls and grunts present in the album's title track 'Perspective'. In terms of musicianship, Losing Sun gel together well, creating a mostly commercial metal sound without losing the elements of most traditional metal bands. The heavy vocals are there, the breakdowns are there, the heavy guitar and bass is there, and the galloping drum beats aren't amiss either. Despite all this though, Losing Sun have all the right ingredients and properties to make them sound incredible, but sadly the way they package and deliver their sound on their debut album isn't very entertaining at all. For the most part it's dull, and seems for the most part just recycled and reused over and over again. When they do have their moments though, they're worth listening, especially with their heaviest track '1994', which has constant banshee screamed verses, along with bellowing barks and grunts, creating a violent face for Losing Sun. They also have one moment of slight variation, with the mellow nature and undertone of 'Tantrum', but it's a shame that these few moments of significance aren't quite enough to cut it.
They've got all the right things to make this album so much better than it is, it's just a shame that 'Perspective' doesn't quite have that impressive factor.
Written by Zach Redrup