NEWS: Laura Marling confirms March 2012 headline UK tour!
Rising indie folk artist Laura Marling has confirmed a set of headline shows across the UK in March in support of her recent studio effort, 'A Creature I Don't Know'. All dates of the tour and ticket info are detailed below:


Tags: Laura Marling
Posted in News | No Comments »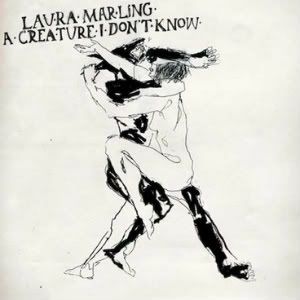 Release Date: September 12th, 2011
Label: Virgin Records
Website: www.lauramarling.com
MySpace: www.myspace.com/lauramarling
Rating:


2011 has been a great year for Laura Marling. At just 21-years-old, the young folk musician has already released three albums, won two BRIT awards for Best British Female and Best Solo Artist earlier this year and has in the past collaborated with Mystery Jets and indie folk band, Noah And The Whale. Her latest release, 'A Creature I Don't Know', has further cemented her reputation as one of modern indie's royalty, and what a great album it is.


Tags: Laura Marling
Posted in CDs | No Comments »
The winner's of the 2011 NME Shockwave Awards have officially been announced, and can be viewed below. For those of you wanting to catch the highlights of the award ceremony hosted by Alexa Chung, you can tune into Channel 4 on Saturday (February 26th) at 11:20pm, with T4 showing coverage earlier in the day at 11:25am.
Best British Band (supported by Shockwaves) – Muse
Best International Band (supported by T4) – My Chemical Romance
Best Solo Artist – Laura Marling
Best Live Band (supported by Carling) – Biffy Clyro
Best New Band (supported by Boxfresh) – Hurts
Best Album – Arcade Fire 'The Suburbs'
Best Track (supported by NME Radio) – Foals 'Spanish Sahara'
Best Video (supported by NME TV) – My Chemical Romance 'Na Na Na' (Na Na Na Na Na Na Na Na)
Best Festival – Glastonbury
Best Dancefloor Filler – Professor Green 'Jungle'
Best TV Show – Skins
Categories awarded by NME:
Philip Hall Radar Award – The Naked & Famous
Teenage Cancer Trust Outstanding Contribution To Music – PJ Harvey
John Peel Award For Innovation – Crystal Castles
Godlike Genius – Dave Grohl
Other Categories:
Best Film – Inception
Hero – Lady Gaga
Villain – David Cameron
Most Stylish – Brandon Flowers (supported by Shockwaves)
Least Stylish – Justin Bieber
Worst Album – Justin Bieber 'My World 2.0′
Worst Band – Jonas Brothers
Hottest Man – Matt Bellamy (Muse)
Hottest Woman – Alison Mosshart (The Kills)
Best Album Artwork – Klaxons 'Surfing The Void'
Best Blog – Hayley Williams (Paramore)
Best Book – John Lydon Mr. Rotten's Scrapbook
Best Small Festival – RockNess


Tags: Arcade Fire, Biffy Clyro, Brandon Flowers, Crystal Castles, Hurts, Jonas Brothers, Justin Bieber, Klaxons, Lady Gaga, Laura Marling, Muse, My Chemical Romance, NME, Paramore, RockNess, The Naked & Famous
Posted in News | No Comments »