NEWS: Download Festival adds 49 new bands to the 2013 line-up!
Download Festival, Britain's premier hard rock and metal festival, has announced a monolithic new wave of bands for the 3 day bash, including Architects, The Ghost Inside and Bury Tomorrow. The full list of the 49 freshly announced bands along with the updated poster can be seen below:


Tags: After The Burial, Architects, Asteroid Boys, Blacklist Royals, Bleed From Within, Blitz Kids, Broken, Brutality Will Prevail, Buckcherry, Bury Tomorrow, Crowns, Cyota, Dir En Grey, Download Festival, Emperor Chung, Empress, Escape The Fate, Europe, Glamour Of The Kill, Gogol Bordello, graveyard, Hang The Bastard, Heart Of A Coward, Hill Valley High, I Divide, Karnivool, Katatonia, Lit, Modestep, Mordecai, Naked Flame, Nekrogoblickon, Newsted, P.O.D., Papa Roach, Rat Attack, Red Fang, Rise To Remain, Sacred Mother Tongue, Silent Screams, Skin, Sonic Boom Six, States Of Panic, The Algorithm, The First, The Ghost Inside, Turisas, Uncle Acid And The Dead Beats, Uriah Heap, Verses
Posted in News | No Comments »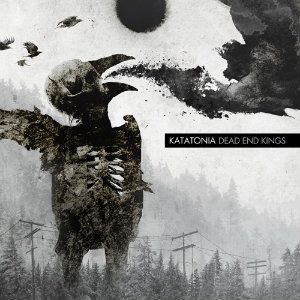 Release Date: August 27th, 2012
Label: Peaceville Records
Website: www.deadendkings.com
Facebook: www.facebook.com/katatonia
Twitter: www.twitter.com/katatoniaband
Rating:


Shifting from their death/doom roots into decidedly more progressive territories seemingly could not have come easier for Swedish qunitet Katatonia. With widespread critical acclaim greeting their more involved, meandering output, the band's steady aplomb peaked with the release of 2009′s 'Night Is The New Day', and the almost universal agreement that the album marked the band's finest work yet. So, it should come as little surprise to anyone that they have managed to scale new heights once again with the stunning 'Dead End Kings'.


Tags: Katatonia
Posted in CDs | No Comments »
Sonisphere have just made their first line-up announcement for this year's festival weekend in Knebworth, confirming headline slots from KISS, Queen and Faith No More along with many other acts across the 3-day festival. All currently confirmed bands are detailed below:


Tags: Andrew W.K., Cypress Hill, Evanescence, Faith No More, Fields Of The Nephilim, Flogging Molly, Ghost, Gojira, I Killed The Prom Queen, Incubus, Katatonia, KISS, Lacuna Coil, Marilyn Manson, Mastodon, Queen, Refused, Sonisphere Festival, Switchfoot, The Blackout, The Darkness, Tim Minchin, Within Temptation, Wolfmother
Posted in News | No Comments »