NEWS: More Than Life, Azriel and more join Crash Doubt Festival 2 line-up!
Lincoln's Crash Doubt Festival 2 have confirmed a new bunch of bands to join this year's already stellar line-up, including More Than Life and Azriel. All newly confirmed acts to this year's bill are listed below:


Tags: All Eyes West, Azriel, Bad Ideas, Crash Doubt Festival, Crossbreaker, Empires Fade, Empty Handed, Fighting Fiction, Isolated, Moral Dilemma, More Than Life, The Liberation Service, Tim Vantol, Veils
Posted in News | No Comments »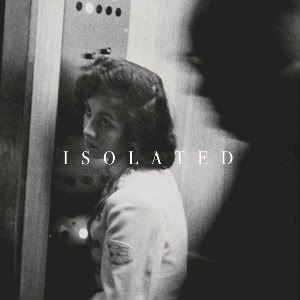 Release Date: November 10th, 2011
Label: Pinky Swear Records
Website: None available
Facebook: www.facebook.com/isolateduk
Twitter: None available
Rating:


St. Albans is a mixed bag musically. Enter Shikari are locals, as are indie-popsters Friendly Fires. According to various online local guides, the legendary David Essex now resides there whenever he's not doing whatever it is that David Essex usually does these days. But, before we get all 'Hold Me Close' and not letting each other go, take note of the aggressive aspect that the place has to offer within its music scene. The St. Albans hardcore scene is growing thanks to a tight-knit community, with Isolated being just one of the many bands on offer. With their demo, the lads have brought together a cracking set of songs which has no doubt seen them go down well on their travels around the UK and on the continent.


Tags: Isolated
Posted in CDs | No Comments »