June 9th, 2010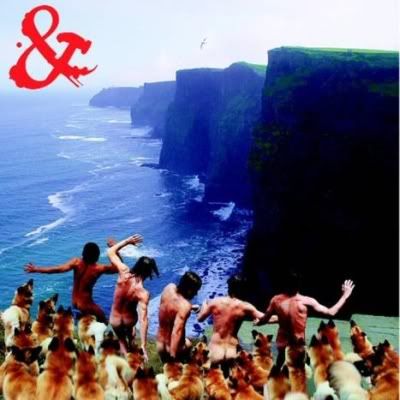 Release Date: September 29th, 2008
Label: Mercury Records
Rating: 2/10
Website: www.igluandhartly.com
MySpace: www.myspace.com/igluandhartly
If you're a fan of amazing music that has truly amazing musicianship, meaningful lyrics, and is powered by passion and emotion both vocally and instrumentally then you're best avoiding '& The Boom', the debut full-length album from chart bothering group Iglu & Hartly. They've managed to enter the mainstream charts recently with their latest single release, but upon hearing what they have on offer it makes you wonder how they even got in there at all.
Perhaps the above was a tad harsh, as to be truthful there are moments where '& Then Boom' would be considered a good piece of work from a hard-working band. The fact that it's unarguable to say their tunes are really catchy, thanks to the inclusion of programmed electronic sounds, and pleasurable synthesized hooks that will no doubt keep the pop fans happy. However, as some people would say, you can't really polish a turd. Everything encased in those electronic layers isn't far from awful, and as shown in 'DayGlo', their music seems a little bit outdated to our time. Yeah, 1980's fashion is 'in' at the moment, but that doesn't mean 1980's music is coming back. At times the vocal work from Jarvis Anderson and Sam Martin isn't too far from a pre-puberty version of Phil Collins, especially in 'Build' and 'People'. But, on a more positive note, their chart-breaking hit 'In This City' is probably the only thing that would be close to a gem on the whole record, and most of you might even be bored of that now with the amount of times its been aired on the radio. The chorus line is one that'll probably get caught in your head though, or at least the line "… in this city".
Iglu & Hartly have entered the charts with 'In This City', but with an achievement like that possible it makes you wonder how the public even thinks the music this band make is good enough to purchase as many copies to get them there. As said before, their material is incredibly catchy, but that doesn't quite cover up how pants everything else is. '& Then Boom' might be a contender for one of the worst debuts of 2008.
Written by Zach Redrup