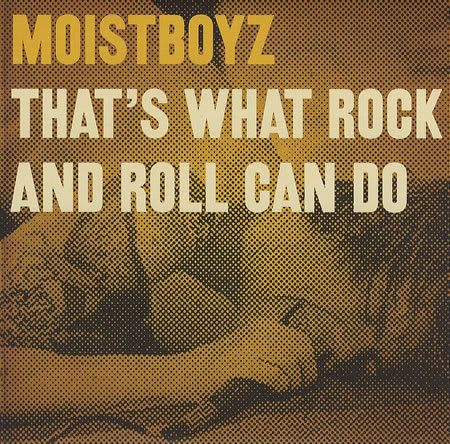 Release Date: November 3rd, 2006
Label: Schnitzel
Website: www.moistboyz.com
MySpace: www.myspace.com/moistboyz
Rating:


"Moistboyz are here again, we never retire!" – if this is the truth, then God help us all.
From the way this band present themselves this single should be dirty, rebelious, and make you want to cause anarchy throughout the public streets. Instead it makes you want to turn it off, providing it hasn't already put you to sleep, and probably throw it straight out the window.
Where it tries to make you excited and pumped, it bores you and loses your interest. Where it tries to be offensive and angry, it comes across as plain lame.
The Moistboyz know how to write a fairly decent guitar solo, but sadly that just isn't going to cut it for them. Nice try guys, maybe next time.
Written by Zach Redrup
Founder & Editor for DEAD PRESS! | Atheist and antitheist. | Judge of the quick & the dead since 1989.