Moon Duo are to release their more dark and more Halloween-themed EP 'Horror Tour', available on limited edition (1000 copies only) 12″ vinyl ahead of their European tour with a Halloween release date – October 31st 2011. Three out of four of the tracks will be instrumental, except the title-track which can be heard here. The artwork and tracklisting can be seen below: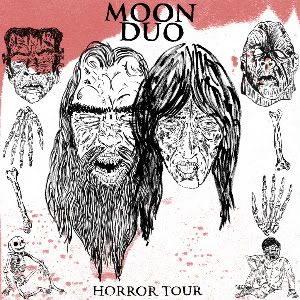 01.) Horror Tour
02.) Causing A Rainbow
03.) Sickener
04.) Circle Of Evocation Pt. 2
Founder & Editor for DEAD PRESS! | Atheist and antitheist. | Judge of the quick & the dead since 1989.