Matt Skiba's (of Alkaline Trio) newly formed project, Matt Skiba And The Sekrets, have unveiled details regarding the release of their forthcoming debut full-length, titled 'Babylon'. The album is set for release on May 7th 2012 through EMI Music, and the artwork and full tracklisting can be viewed below: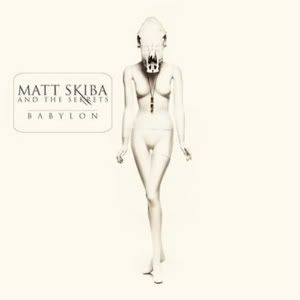 01.) Voices
02.) All Fall Down
03.) Luciferian Blues
04.) Haven't You?
05.) The End Of Joy
06.) You
07.) Olivia
08.) Falling Like Rain
09.) How The Hell Did We Get Here?
10.) Angel Of Deaf
Founder & Editor for DEAD PRESS! | Atheist and antitheist. | Judge of the quick & the dead since 1989.