Leeds outfit Humanfly! are set to be headliners for tomorrow's third SnakeTown club night installment. Supporting bands on the the night are Silent Front, Byron, Kidnappedkids plus one more top secret act to be announced on the night. The flyer for the club night and more info can be found below: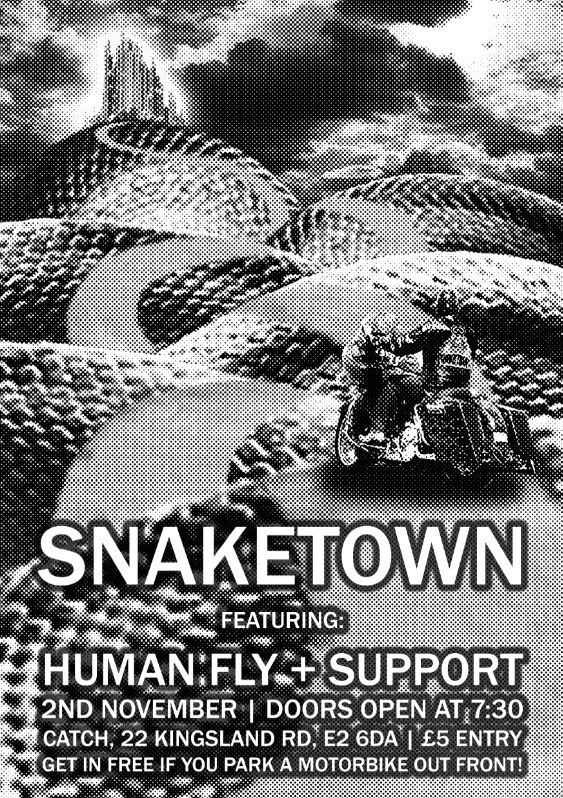 As always, the club night will be held at the Catch 22 venue, 22 Kingsland Road in London, and resident DJs Japanese Voyeurs will be performing there too. The Facebook event page for the night can be found here and the official SnakeTown website can be found here.
Founder & Editor for DEAD PRESS! | Atheist and antitheist. | Judge of the quick & the dead since 1989.