Groezrock have made their second overall announcement for 2012's festival line-up, and just before Christmas too. Some of the newly added acts to the festival includes Billy Talent, Anti-Flag, The Bronx, Yellowcard, Such Gold, Unearth and more. The full updated festival flyer can be seen below: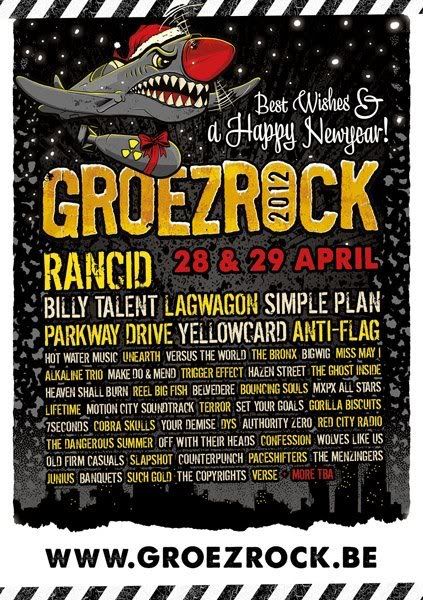 More info regarding Groezrock can be found at the festival's official website by clicking here.
Founder & Editor for DEAD PRESS! | Atheist and antitheist. | Judge of the quick & the dead since 1989.