Arnold Schwarznegger themed metal act Austrian Death Machine are set to release a brand new limited edition (500 copies only) 7″ vinyl release titled 'Jingle All The Way', which will contain songs influenced by the movie itself. The release's artwork, tracklisting and pre-order info can be found below: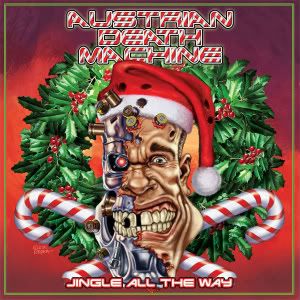 SIDE A
01.) I'm Not A Pervert
02.) It's Turbo Time
SIDE B
01.) Who Told You You Could Eat My Cookies?
You can pre-order your copy of the vinyl here.
Founder & Editor for DEAD PRESS! | Atheist and antitheist. | Judge of the quick & the dead since 1989.