Veteran rock icons Aerosmith have just announced details of their upcoming 15th studio album, 'Music From Another Dimension!' (released November 5th 2012), their first release of all-new material in 11 years. The album's artwork and full tracklisting can be seen below: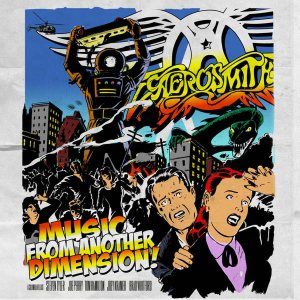 01.) LUV XXX
02.) Oh Yeah
03.) Beautiful
04.) Tell Me
05.) Out Go The Lights
06.) Legendary Child
07.) What Could Have Been Love
08.) Street Jesus
09.) Can't Stop Loving You
10.) Lover A Lot
11.) We All Fall Down
12.) Freedom Fighter
13.) Closer
14.) Something
15.) Another Last Goodbye
Founder & Editor for DEAD PRESS! | Atheist and antitheist. | Judge of the quick & the dead since 1989.