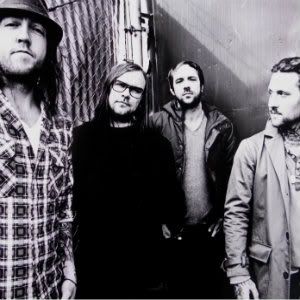 Date: April 25th, 2012
Venue: HMV Ritz, Manchester
Interviewer: Zach Redrup
Stream: YouTube
Website: www.theused.net
Facebook: www.facebook.com/theused
Twitter: www.twitter.com/wearetheused
With shows and appearances over in the UK being very few and far between in recent years, the buzz for The Used's short headline tour in April was pretty strong. We didn't want to miss out, so we spoke with bassist Jeph Howard before their show in Manchester about their new album 'Vulnerable', the meaning behind the album's title, their music video for 'I Come Alive', plans for a new live DVD and more:
YOU CAN LISTEN TO THIS INTERVIEW HERE:
You can read our review of the band's performance that night by clicking here.
Written by Zach Redrup
Founder & Editor for DEAD PRESS! | Atheist and antitheist. | Judge of the quick & the dead since 1989.