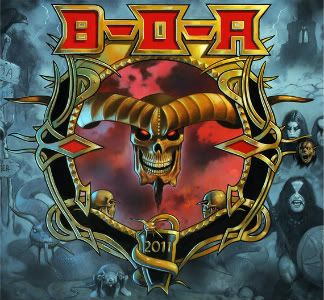 In the UK, Bloodstock Open Air Festival in Derby is the festival you have to go to if you want a weekend full of relentless heavy metal, and the 2011 line-up maintains the high quality that the festival has always been known to uphold. Now into the proper proceedings of the weekend, Friday brings a host of brilliant bands, some of which we managed to capture on camera:
Featuring: The Defiled, Wolf, Forbidden, Cerebral Bore, Romeo Must Die, Kreator, The Devin Townsend Project and W.A.S.P.
Founder & Editor for DEAD PRESS! | Atheist and antitheist. | Judge of the quick & the dead since 1989.