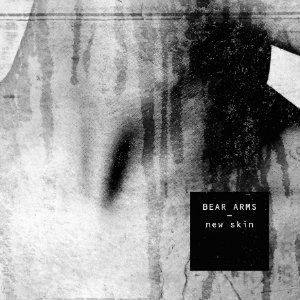 Release Date: June 19th, 2012
Label: Unsigned
Website: None available
Facebook: www.facebook.com/beararmsuk
Twitter: www.twitter.com/beararmsuk
Rating:

Big on UK post-hardcore? Adherent to the alternative rock scene that has slowly been emerging of recent? Look no further, 'New Skin' released by Glasgow/Kinross based outfit Bear Arms may just be the answer to your metaphorical prayers.
Opening track 'Cities' is a heavy opener that's lightened by the vocal style of Richard Wardrop and the backing of Kieran Hird that pays homage to and spans all kinds of different genres. The great thing about the vocals is that they're fantastically British. This makes a healthy change from the majority of younger bands adopting some sort of faux-American twang when belting out their choruses.
Bear Arms are definitely keeping it fresh with 'Cities'. There's a bit of early Biffy Clyro thrown in, along with maybe just a touch of Deftones for good measure along with a highly unique vocal style that only enhances the distinctive sound of this band.
'Towers' is the second track of this EP and naturally the listener would expect a record so short to follow in the same vein up until its conclusion. To my surprise, 'Towers' begins tentatively, softly and melodically, before it builds and builds to culminate into a huge pop-rock wall of sound before taking a trip into the third track 'Where I Lay My Head'. The Xcerts-esque track keeps the reader on tenterhooks, cliche indeed but fuck, this band know how to maintain interest.
Most importantly, Bear Arms are relevant and fresh. It's been a long while since the UK music scene especially has heard a band so fortifying and engrossing. Concluding track 'The Apple And The Tree' is nine and three quarter minutes of building, dropping and hinting before exploding into something purely fantastic.
Musically and vocally brilliant, from this short but wonderfully sweet record, it's crystal clear that Bear Arms will achieve and if you're yet to hear 'New Skin', I can assure you that you will not be disappointed. If for some inane reason you are, book a doctors appointment and get your ears syringed.
Written by Luke Davis
Founder & Editor for DEAD PRESS! | Atheist and antitheist. | Judge of the quick & the dead since 1989. | Aspiring freelance pizza eater.