June 9th, 2010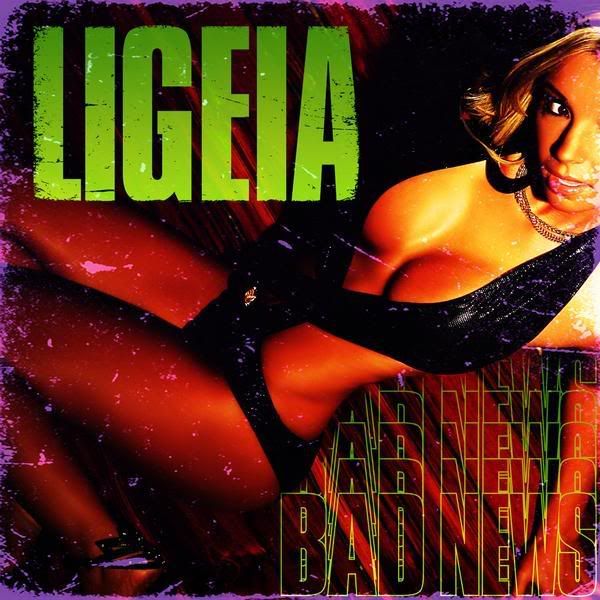 Release Date: August 5th, 2008
Label: Ferret Music
Website: None available
MySpace: www.myspace.com/ligeia
Rating:


Ligeia are considered by some to be a metalcore band, but from today's modern classification of the genre they wouldn't tick all the boxes to be placed there. Either way, genres aside, their latest effort 'Bad News' should bring them everything but what it says on the tin.
The band's lyrical department seems to like to dwell in that of the 'sex, drugs, and rock & roll' depicted lifestyle, with lines in various tracks like "I've got no money / I've got no pills, honey", "I've been drinking and I've been thinking / about what you said to me", and "Dressed to kill / Her bed is filled with dollar bills", but not always depicting it as the care-free and glamorous way to live that it's made out to be.
For a modern 'mathcore' band, Ligeia are rather melodic and catchy with their vocal performance, delivering catchy choruses across the board, and as a result making songs like 'Bad News', 'Johnny Cash', and 'Bombshell' ones to stay stuck in your mind hours after listening to them. The musicianship is one of not too much complexity and experimentation, but also one that makes things easy and fun to follow. 'Heroin Diaries' brings an acoustic piece to the table, which pretty much blows the 'metalcore' label out of the water as a general rule, and despite their usual style it suits them incredibly well, and is more than capable than tugging the heart strings of many.
Ligeia bring the hard rock lifestyle to the table, and glamorise it as much as they trash its name and what it stands for. If you've not heard anything by them before now, then 'Bad News' is a good set of songs to start off with. There's bound to be at least one track on there you enjoy for one reason or another.
Written by Zach Redrup