June 9th, 2010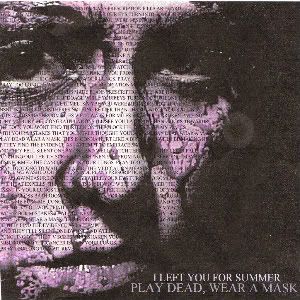 Release Date: August 1st, 2008
Label: Unsigned
Rating: 9/10
Website: None available
MySpace: www.myspace.com/ileftyouforsummer
Not long after releasing their debut EP, I Left You For Summer are soon back with another piece of alternative rock revealing talent can crop up from the smallest and most unknown places of the UK.
In such a short space of time, the band have gotten nothing but better with their musicianship and songwriting skills. Opening with a slow paced string section over a mellow guitar riff and vocal teamwork of Rob Scrannage and Stuart Williams, delivering dark lyrics with a beutiful deliverance. It soon explodes into the main rythm of the song, again with dark lyrics like "Maybe you were misinformed / The cancer isn't in your lungs" and "Spilling your guts across the bathroom tiles" bringing a bit of horror into the frame.
It's not long before we soon see how the musicianship quality increases, with an impressive guitar solo and moment of chaos before being brought back down to Earth, again shot with dark and spiteful lyrics from Rob like "This is gonna hurt like a bitch" and "Let's be honest, you deserve it", before being thrown back into the violence again and brought to the end.
With a single like this, it makes you wonder if there's any other undiscovered UK talent like I Left You For Summer. If the band can cook up something to this degree and improve so dramatically so quickly, who knows what else is on the cards for them.
Written by Zach Redrup