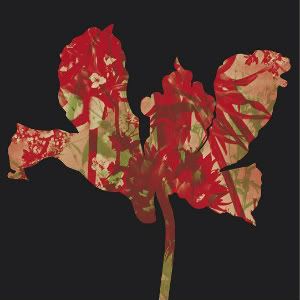 Release Date: November 11th, 2011
Label: Fabrique Records
Website: www.wolventrix.com
Facebook: www.facebook.com/wolventrix
Twitter: www.twitter.com/wolventrix
Rating:


Blending together a mix of todays ever-present indie music and a vocal style that could be appreciated a few decades back is a difficult task. But, it's one that London based five piece Wolventrix are managing to do rather successfully with their debut album, 'Ours Till Dawn'. There aren't many bands that manage to have a relaxed low-tempo album but still managed to keep it exciting, Snow Patrol are one of the notable bands in this area, and if Wolventrix manage to emulate their success then they have a very promising future ahead of them.
Album opener 'Always With Us' introduces the vibe of the album with a very mellow introduction, before the almost David Bowie-esque vocals of frontman Tom Walkden drift in. With a very unique voice, Walkden provide a performance that sticks in the mind, particularly with his ability to convey emotion through the lyrics. Songs such as 'Take My Hand' tells an unapologetically romantic tale, and 'Gin And Cigarettes' has a slightly darker take on the same theme.
Perhaps the most impressive feature of this album is the lyrical prowess the songs demonstrate. 'Nostalgia' and 'Sylvie' sound almost poetic in their delivery, something not many bands can manage relying instead on a catchy rhythm to carry them through. Impressive as well is the almost satirical lyrics of 'Brave Marine Explorer', which seems to paint a picture of a stereotypical hero sweeping someone off their feet then blows it away with the line "I thought the speedos were a bit much". There is also a jibe at global warming in new single 'Wanderlust' stating "the carbon thing will be alright if I plant several thousand trees when I get home".
Whilst vocalists and lyrics often get the main focus of most bands, it's important to note the work of guitarist Chris Potter and pianist Alex Billig. Throughout 'Ours Till Dawn' they manage to set the perfect mellow environment for Walkden's vocals to soar through, demonstrated well on 'Best Way To Die'. The only downside to this album is that in the middle of the album the songs lose some of the hook and fade into the background, such as the overly relaxed 'Christmas Revelations'. However, this is quickly fixed and the second half of the album shows the band at their best.
Overall, as debut albums go, Wolventrix have produced something to be truly proud of. By bringing something different to the table and doing it so successfully they now have a solid foundation to build on. If this album is anything to go by, then these guys are definitely one to watch it the future.
Written by Jon Barlow
Founder & Editor for DEAD PRESS! | Atheist and antitheist. | Judge of the quick & the dead since 1989.