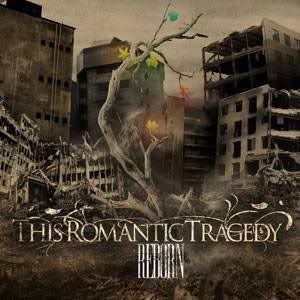 Release Date: May 9th, 2011
Label: Tragic Hero Records
Website: None available
MySpace: www.myspace.com/thisromantictragedy
Rating:

As is said with most post-hardcore and metalcore releases, there isn't much out nowadays that hasn't been done before. So, as such, the genre is just generally rehashing the same thing over and over again, and at times potentially to death.
Having built up a steady fan base in America over the years, This Romantic Tragedy have a few things going for them. Firstly, I would say that vocally they are a lot better than most of the other bands floating around, and it goes without saying that with good vocals you can paper over a lot of other cracks in the background. With elements of synth, crunching guitars and just general all round heaviness, there's nothing out of the ordinary here after amalgamating everything that has been done already in the scene, but somehow making it sound a little more fresh.
Every little part of the structure of the songs all piece together nicely into one big jigsaw to create a thoroughly enjoyable record with 'Reborn', almost as if they have thought about how all the instruments can be put together in such a way, rather than focusing on breakdowns like a lot of bands nowadays.
It certainly doesn't get tedious, and there certainly aren't any points in the songs where you turn over because you're bored or you just think this is too much. It just seems as if they have gotten the right mix for everything, so much so that you would definitely be playing this album over and over again for months after its release. To say this is the band's debut, it is a very good effort and certainly not anything that can be knocked, that's for sure!
Written by Dom Wyatt
Founder & Editor for DEAD PRESS! | Atheist and antitheist. | Judge of the quick & the dead since 1989.