Denmark based alt/sludge metallers Helhorse will release their new self titled LP on May 13th, their first through Spinefarm Records. You can view the artwork and tracklist below: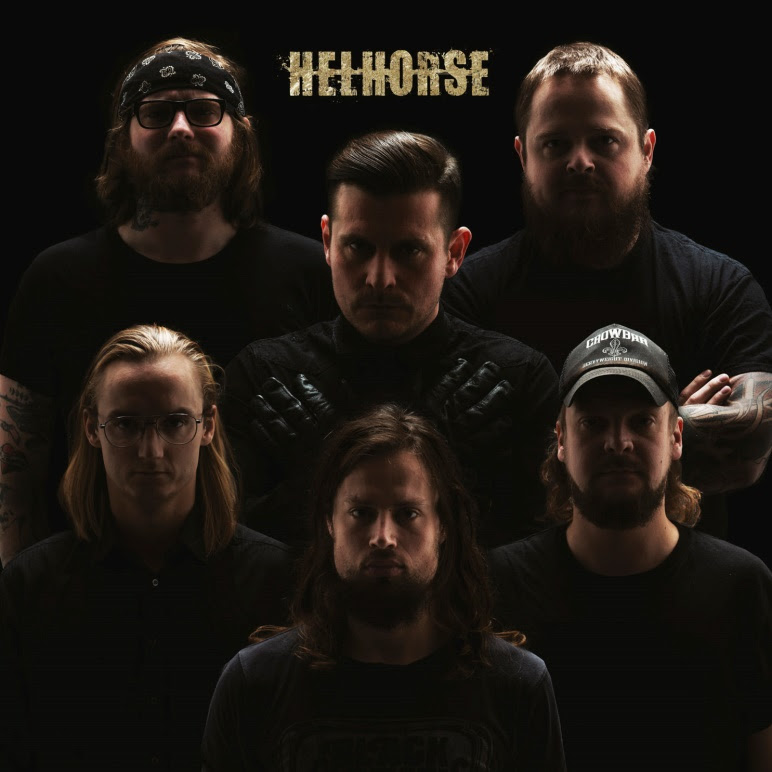 01.) Carry Your Own
02.) Among The Wolves
03.) Fortune Favours The Bold
04.) I
05.) The Blood Boiler
06.) Hell Of A Ride
07.) II
08.) Raise The Black Flag
09.) III
10.) My Haven / Your Hell
11.) No Fucks Given
The band stated; 'May 13th is going to be a huge day for Helhorse and a day we have longed for. The creation of our third album has by far been our most challenging yet, truly a product of blood, sweat and tears. But it also marks our greatest artistic triumph so far. We are extremely proud of this album, the songs are deeply personal, honest and the sound of Helhorse firing on all cylinders.
So strap in kids – it's gonna be a hell of a ride'.