INTERVIEW: Brutality Will Prevail @ Hevy Festival (04/08/2012)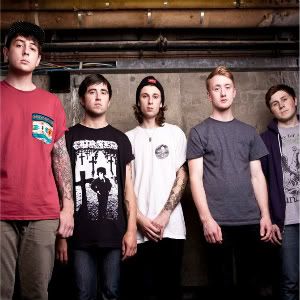 Date: August 4th, 2012
Venue: Hevy Festival, Kent
Interviewer: Josh Peett
Format: Audio
Website: None available
Facebook: www.facebook.com/brutalitywillprevail
Twitter: www.twitter.com/bwpbitch
It's undeniable that hardcore has been on the rise within the more mainstream eye of the alternative music scene in recent years, and one of the forerunners of that is Welsh lads Brutality Will Prevail. With a headline set at this year's Hevy along with their highly anticipated album 'Scatter The Ashes' to follow in a few months time, we spoke with Ajay and Nick about their set, upcoming touring plans, Purgatory Records and more:
YOU CAN LISTEN TO THE INTERVIEW HERE:
You can also read our review of the band's festival performance that day by clicking here.
Written by Zach Redrup
Interview by Josh Peett
---
Tags: Brutality Will Prevail, Hevy Festival
This entry was posted on Sunday, September 16th, 2012 at 2:31 PM and is filed under Interviews, News. You can follow any responses to this entry through the RSS 2.0 feed. You can skip to the end and leave a response. Pinging is currently not allowed.