NEWS: Issues release details of debut EP, 'Black Diamonds'!
Up-and-comers Issues, which featuring ex-Woe, Is Me frontmen Tyler Carter and Michael Bohn, have just announced details of their debut EP. The release will be entitled 'Black Diamonds' and is out on November 13th 2012 via Velocity/Rise Records. Check out the tracklisting and artwork below: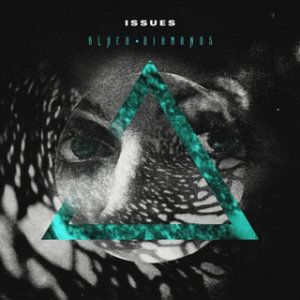 01.) Black Diamonds (feat. Scout)
02.) King Of Amarillo
03.) The Worst Of Them
04.) Princeton Ave
05.) Love, Sex, Riot (feat. Fronz)
06.) Her Monologue
---
Tags: Issues
This entry was posted on Wednesday, September 12th, 2012 at 6:01 PM and is filed under News. You can follow any responses to this entry through the RSS 2.0 feed. You can skip to the end and leave a response. Pinging is currently not allowed.