EP: Kids We Used To Be – And We Would Have Gotten Away With It Too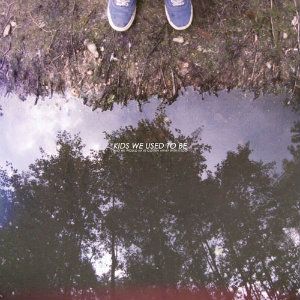 Release Date: June 25th, 2012
Label: Like Records
Website: None available
Facebook: www.facebook.com/kidsweusedtobeofficial
Twitter: www.twitter.com/kidsweused2be
Rating:

In less than a year, the 6-piece band Kids We Used To Be from Liverpool have been spotted by a record label, featured on the Rise Records 2012 Tour Compilation, had over 10,000 views on their YouTube videos, reached #107 in the iTunes charts with their debut EP and have supported bands such as Polar Bear Club, Man Overboard, The Story So Far, Save Your Breath and The Dangerous Summer. To say that these boys from Liverpool have worked hard is a real understatement.
'And We Would Have Gotten Away With It Too' is the band's first EP, which brilliantly fuses pop-punk and hardcore. The two styles, although quite different, entwine themselves perfectly through the catchy riffs.
The four song EP even includes one of the band's demos, which, despite being a little bit more raw, sounds just as great as the three other songs on the CD that they've produced. It's an extremely catchy few songs which give a real taster for what the band are all about and it's easy to see why their fanbase has grown so quickly.
Each of the songs has an individual flair with catchy lyrics, but the standout track on the EP is the last song, 'Hey Aqualung', which goes that little bit further with the fusing of both styles. Vocalists Ste McEvatt and Carl Gunning really compliment each other and have struck a really perfect balance of singing more melodically and screaming. The clashing of the two styles is the thing which makes this band shine; there's evidently many different influences within their music and they have managed to find a really great balance.
Kids We Used To Be have achieved an incredible amount over the past nine months and show absolutely no signs of stopping. This EP is really just the beginning for them.
Written by Caitlyn Dewar
---
Tags: Kids We Used To Be
This entry was posted on Monday, June 25th, 2012 at 5:31 PM and is filed under CDs. You can follow any responses to this entry through the RSS 2.0 feed. You can skip to the end and leave a response. Pinging is currently not allowed.