EP: Sleepwalkers – Love Lost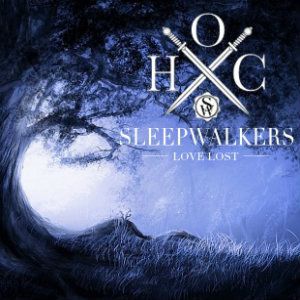 Release Date: July 2nd, 2012
Label: Loyalty And Devotion
Website: www.sleepwalkersofficial.co.uk
Facebook: www.facebook.com/sleepwalkersuk
Twitter: None available
Rating:

Since 2010, Witney-based band Sleepwalkers have set out to simply play music with a great amount of passion. In May, they released their debut EP 'Love Lost' and from the sounds of it their passion in playing live shows has definitely channelled itself into the five songs.
The first thing that stands out about the EP is the song lengths being a lot more normal than what is said to be the norm. Although the EP is only five songs long, the extended song lengths have manage to capture many angles of the band from loud vocals and lyrics, heavy guitars, pedalling drums, a great deal of passion and a number of impressive riffs in each of the songs.
'Love Lost' doesn't hold too many surprises in it. It's typically hardcore sounding and really for quite an acquired taste in music. Two standout tracks on the CD are middle song and the song the EP is named after, 'Love x Lost' and last song, 'Better Than This' which have parts to the songs which stray away from the typical hardcore sound. The former of the two is also the last song on the EP, with an acapella ending to what seems like a mix tape.
If all the band are striving to do is play live music with a lot of passion, then they have nailed it. It's obvious from each song that a lot of work and time has been spent to nurture and perfect each of them. Understandably, within the hardcore music scene there's a difficulty to make a band something which really shines out from the rest and if the same amount of energy from Sleepwalkers' EP is put into their live shows, they're definitely a band to check out.
Overall, 'Love Lost' is great for those who are fans of the hardcore music scene and shows, but the band could struggle to expand their fanbase if the same hardcore sounds are being produced.
Written by Caitlyn Dewar
---
Tags: Sleepwalkers
This entry was posted on Monday, July 2nd, 2012 at 10:50 PM and is filed under CDs. You can follow any responses to this entry through the RSS 2.0 feed. You can skip to the end and leave a response. Pinging is currently not allowed.