EP: Mallory Knox – Pilot Acoustic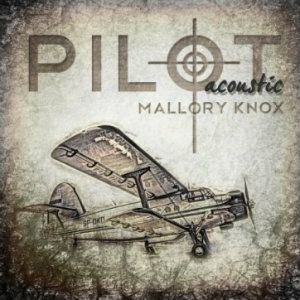 Release Date: July 13th, 2012
Label: A Wolf At Your Door Records
Website: None available
Facebook: www.facebook.com/malloryknoxuk
Twitter: www.twitter.com/malloryknoxband
Rating:


The most recent three-track offering from Cambridgeshire pop-rockers Mallory Knox is an acoustic version of their debut EP, Pilot. The aptly titled 'Pilot Acoustic' puts a slower, more intimate, emotional twist on material that the Knox fans are already thoroughly familiar with.
'Oceans' is a particularly passionate affair, with the quality of the recording managing to capture vocalist Mikey Chapman's every note, every breath, every extension of the notes we are already so familiar with. The slowed down tempo, the simplified guitar riffs and the softer drumming all lead to this toned-down yet still incredibly effective version of their biggest song to date. 'Oceans' already goes down phenomenally well in a live setting, and this acoustic version shouldn't change that scenario in the slightest.
'Resuscitate' begins with some slightly more indie-esque acoustic strumming, but when this gives way to the flawless vocals that we've become so used to from Mikey, we can imagine the perfect setting for this song is around a large camp fire, surrounded by your closest friends (we can include Mallory Knox in that, right? This EP certainly makes us feel that close to them) and singing at the top of your lungs. It's that kind of song: easy to completely immerse yourself in and let the music wrap itself around you. The familiarity and the soft approach combined ensure that 'Pilot Acoustic' will be a surefire hit with existing and new fans of Mallory Knox alike.
'Keeping Secrets' is the most powerful and energy charged of the new versions of these tracks, and whilst being more up-tempo than the rest of the EP, it does not lose the intimate vibe that runs so seamlessly throughout 'Pilot Acoustic'. Hopefully it's just a matter of time before Mallory Knox do a small, intimate acoustic set somewhere…
Written by Cheri Faulkner
---
Tags: Mallory Knox
This entry was posted on Friday, July 13th, 2012 at 10:30 PM and is filed under CDs. You can follow any responses to this entry through the RSS 2.0 feed. You can skip to the end and leave a response. Pinging is currently not allowed.