INTERVIEW: Combichrist @ Moho Live, Manchester (27/06/2012)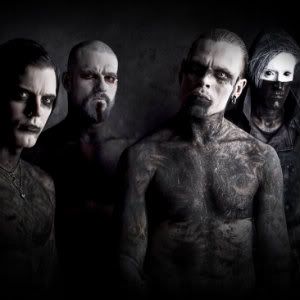 Date: June 27th, 2012
Venue: Moho Live, Manchester
Interviewer: Andy Roberts
Stream: YouTube
Website: www.combichrist.com
Facebook: www.facebook.com/combichrist
Twitter: www.twitter.com/combichristarmy
Industrial metal isn't an easy genre for a musician to crack, but when it's done right it sounds amazing in all sort of ways. With a notable career behind them and a catalogue of multiple albums to be proud of, we caught up with Combichrist during the UK leg of their Evolution tour – a retrospective touring campaign where the band peformed tracks from throughout their career so far. We spoke about the tour itself, writing songs for video games and film sound tracks, progress on their forthcoming new record and more:
YOU CAN LISTEN TO THIS INTERVIEW HERE:
You can also read our review of the band's performance later that night by clicking here.
Written by Zach Redrup
---
Tags: Combichrist
This entry was posted on Sunday, July 8th, 2012 at 5:59 PM and is filed under Interviews, News. You can follow any responses to this entry through the RSS 2.0 feed. You can skip to the end and leave a response. Pinging is currently not allowed.