NEWS: My Extraordinary announce July headline UK tour!
My Extraordinary are heading out on tour across the UK next month, bringing support from Reachback throughout. All dates of the tour are outlined below: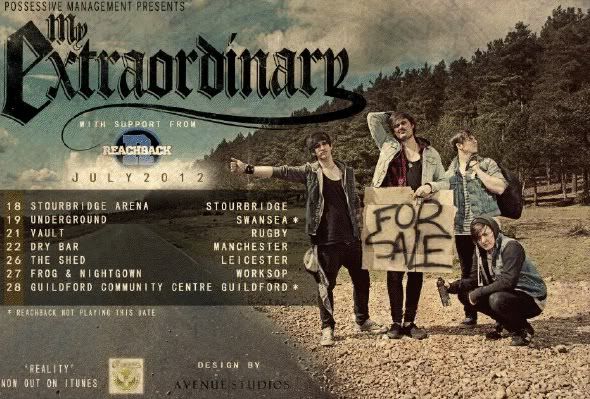 JULY 18 – STOURBRIDGE, Arena
JULY 19 – SWANSEA, Underground *
JULY 21 – RUGBY, Vault
JULY 22 – MANCHESTER, Dry Bar
JULY 26 – LEICESTER, The Shed
JULY 27 – WORKSOP, Frog & Nightgown
JULY 28 – GUILDFORD, Community Centre *
* = My Extraordinary only
---
Tags: My Extraordinary, Reachback
This entry was posted on Wednesday, June 20th, 2012 at 10:09 PM and is filed under News. You can follow any responses to this entry through the RSS 2.0 feed. You can skip to the end and leave a response. Pinging is currently not allowed.