INTERVIEW: Architects @ O2 Academy 2, Liverpool (09/04/2012)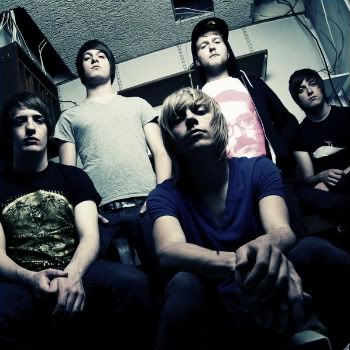 Date: April 9th, 2012
Venue: O2 Academy 2, Liverpool
Interviewer: Zach Redrup
Stream: YouTube
Website: www.architectsofficial.com
Facebook: www.facebook.com/architectsuk
Twitter: www.twitter.com/architectsuk
With their last record 'The Here And Now' alienating a lot of their fanbase by going with a more radio-rock approach, Brighton's Architects have a lot to prove with their forthcoming follow-up, 'Daybreaker'. During a tour across the UK hitting more intimate venues than usual, we caught up with drummer Dan Searle and bassist Ali Dean to talk about the forthcoming record, its lyrical themes, playing Slam Dunk Festival over the summer and more:
YOU CAN LISTEN TO THIS INTERVIEW HERE:
You can read our review of the band's performance that night by clicking here.
Written by Zach Redrup
---
Tags: Architects
This entry was posted on Monday, April 30th, 2012 at 8:43 PM and is filed under Interviews. You can follow any responses to this entry through the RSS 2.0 feed. You can skip to the end and leave a response. Pinging is currently not allowed.