EP: Decade – Decade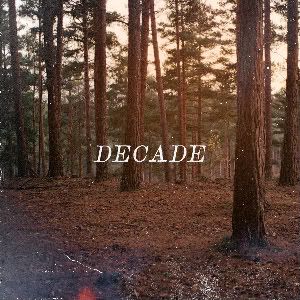 Release Date: February 13th, 2012
Label: Slam Dunk Music
Website: www.decadeofficial.co.uk
Facebook: www.facebook.com/decadeofficial
Twitter: www.twitter.com/decadeofficial
Rating:


Decade is a name that's been passed around an awful lot over the past 12 months. Following the free download release of their debut EP 'Lost At Sea', the Bath based pop-punkers have been slowly climbing out of the underground scene, with festival appearances and support slots with the likes of D.R.U.G.S. helping hoist them up the ladder. Now, with their first official release with their new self-titled 5-track, the band have no intention of slowing down the pace.
If you were a fan of the previous 'Lost At Sea' EP, it's pretty safe to assume you'll lap this new effort up with just as much love. There's no change of game or any hint of experimentation here, Decade are playing it safe with a formula that has been tried and tested, just expanded and built on what they know works.
From the moment opener 'Never Enough' crashes us into things, what follows for the next 12 or so minutes is a much more mature and concise band than we've seen before. Gone are the songs lasting less than 2 minutes, gone is the filler, gone is the fat of what was left before, and as a result we just have the prime of Decade but better.
"I'm so bored, I think I might die" announces vocalist Alex Sears, opening stand-out track 'Home Alone'. Its chorus has one of the sharpest hooks present on this EP too, with a real potential for the guys to stand aside their pop-punk peers. One of the things that still needs shaping up for the guys however is Sears' vocal outbursts, which, though appropriate, sometimes sound a little too forced to fit into the song.
Those new to these guys would be best introduced to Decade as the younger and far more timid trans Atlantic brother of Four Year Strong. This self-titled EP reveals that the Bath quintet are evolving along with the hype wagon they're currently sitting on, preparing for lift off whenever it finally initiates for the boys.
Written by Zach Redrup
---
Tags: Decade
This entry was posted on Monday, February 13th, 2012 at 5:10 PM and is filed under CDs. You can follow any responses to this entry through the RSS 2.0 feed. You can skip to the end and leave a response. Pinging is currently not allowed.